Trainer program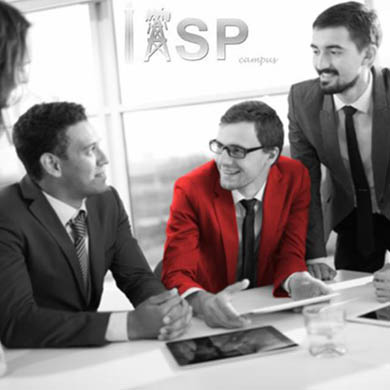 Introduction:
You may be aware that IASP CAMPUS has recently developed a new suite of Health, Safety, Environment and Quality Certified courses to be delivered in the classroom / self-study. IASP CAMPUS launched these courses and granting approval to external training providers to deliver these courses face to face or self-study.
IASP CAMPUS Certified courses are ideal for in- company delivery, providing fast, targeted and cost effective training:
Better use of staff valuable time
Only contains the bits you really need on a range of topics
Easy to make it yours - customize to refer to your own policies and procedures, if you wish Confidence inspiring – short multiple choice exam and a certificate as standard, to make worth having.
How it works
Step 1
Payment process & Complete the application forms for Trainer approval
Step 2
Answer TOT multi-choice "open book exam "
Step 3(Optional)
Receive your IASP CAMPUS course materials reprint license with unlimited reprints for the duration of the agreement.
Step 4
Start teaching!
Step 5(Optional)
Submit candidate results for verification and purchase IASP CAMPUS Certificates / IDs
Get it first!
If you would like further information on how to become an IASP CAMPUS Certified Trainer & benefits included, Please do not hesitate to contact US This email address is being protected from spambots. You need JavaScript enabled to view it.
Occupational Safety and Health Trainer for the General Industry in accordance with OSHA 29 CFR 1910 standards: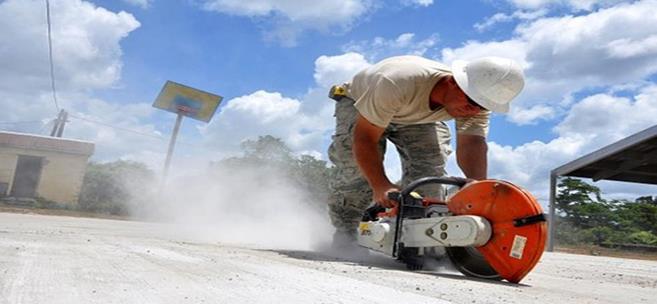 Occupational Safety

This course is designed for personnel from all types of industries to present detailed

and Health Standards

information on how the provisions of the Occupational Safety and Health may be

for the General

implemented in the workplace. Rights and responsibilities, the appeals process,

Industry

recordkeeping, and voluntary protection programs are covered. The course also

 

includes an introduction to OSHA's General Industry standards and an overview of the

 

requirements of the more frequently referenced standards.

 

Participants who successfully complete the course and pass a multiple choice test will

 

become trainers, authorized to conduct Health and safety training for General Industry

 

courses in accordance with OSHA's 29 CFR 1910 General Industry Standard

Who can attend?

OHS trainers

Validation?

Three years

Certificate & ID

Certificate & ID

Exam

Multi-choice exam , outline, describe , List, short answers

Fee

750 US$  +VAT

More details

This email address is being protected from spambots. You need JavaScript enabled to view it.

 

 

 
Occupational Safety and Health Trainer for the Construction Industry in accordance with OSHA 29 CFR 1926 standards: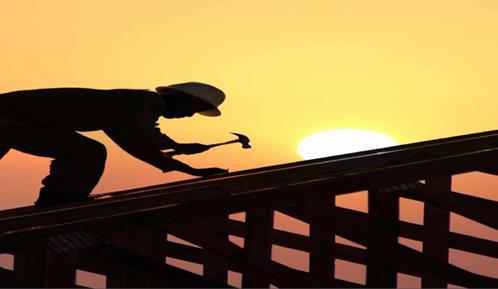 Occupational Safety

This course is designed for persons interested in developing safety and health

and Health Standards

programs in the construction industry. Special emphasis will be placed on those

for the Construction

areas in construction that are the most hazardous, using OSHA standards as a

Industry

guide. Course participants will also be taught effective training techniques.

 

Participants who successfully complete the course and pass a multiple choice test

 

will become trainers, authorized to conduct Health and safety training for General

 

Industry courses in accordance with OSHA's 29 CFR 1926 construction Industry

 

Standard

Who can attend?

OHS trainers

Validation?

Three years

Certificate & ID

Certificate & ID

Exam

Multi-choice exam , outline, describe , List, short answers

Fee

750 US$  +VAT

More details

This email address is being protected from spambots. You need JavaScript enabled to view it.

 

 

 
Occupational Safety and Health Trainer for the Oil& Gas Industry in accordance with API, ANSI and OSHA standards: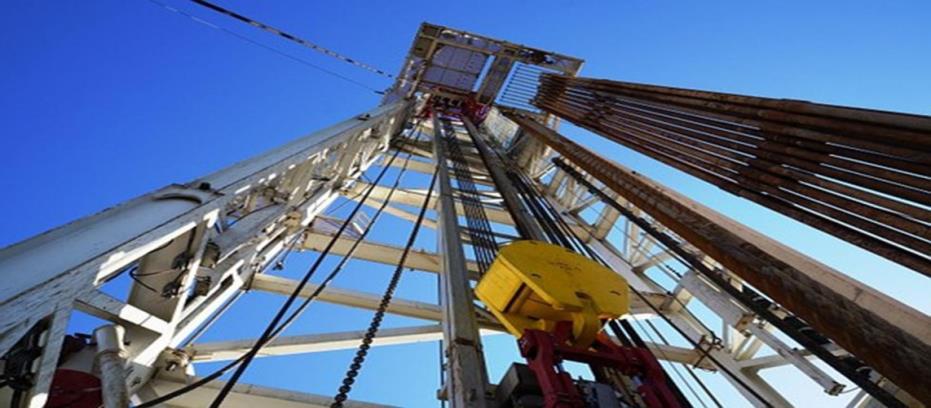 Occupational Safety

This course is designed for persons interested in developing safety and health

and Health Trainer for

programs in the oil& gas industry. Special emphasis will be placed on those areas in

the Oil& Gas Industry

O&G that are the most hazardous, using OSHA standards as a guide. Course

 

participants will also be taught effective training techniques.

 

Participants who successfully complete the course and pass a multiple choice test

 

will become trainers, authorized to conduct Health and safety training for O&G

 

Industry courses in accordance with API, ANSI and OSHA standards.

Who can attend?

OHS trainers

Validation?

Three years

Certificate & ID

Certificate & ID

Exam

Multi-choice exam , outline, describe , List, short answers

Fee

750 US$  +VAT

More details

This email address is being protected from spambots. You need JavaScript enabled to view it.

 

 

 
Carne & Lifting and Rigging Safe practices Trainer course in accordance with OSHA Standards & ANSI/ASSE A10.42-2000 R2010 Safety Requirements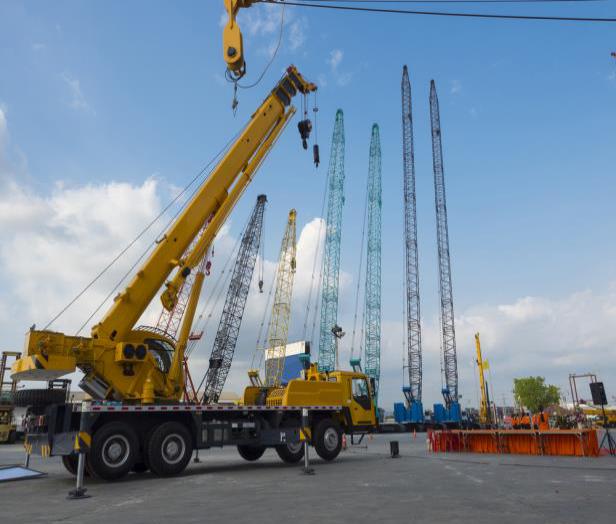 Carne & Lifting and

Learn how to conduct the crane training programs that have made Trainer topics

Rigging Safe practices

include 'Learning how to be a great trainer and facilitator' and 'How to create a

Trainer course

learning environment.' The technical topics below are the core of the program.

 

·  OSHA & ASME standards

 

·  Causes & results of crane accidents

 

·  Types, components & terminology

 

·

Interpreting load charts

 

·  Pre-operational inspection

 

·

Crane setup

 

·

Hoisting personnel

 

·  safe use of wire rope, slings, rigging hardware and chain & lever hoists

 

·  Pre-use inspection of wire rope, slings, rigging hardware and chain & lever

 

 

hoists

 

·  Proper use of taglines

 

·  Rigging practices & procedures

 

·  Knots used in rigging

 

·

Hoisting personnel

 

·  Hand & voice signals

Who can attend?

Carne & Lifting and Rigging Safe practices Trainer course

Validation?

Three years

Certificate & ID

Certificate & ID

Exam

Multi-choice exam , outline, describe , List, short answers

Fee

750 US$  +VAT

More details

This email address is being protected from spambots. You need JavaScript enabled to view it.

 

 

 

 
Scaffolding Safe Practices Trainer course in accordance with OSHA 29CFR 1926.450, 1926.451, 1926.452 and 1926.454 standards :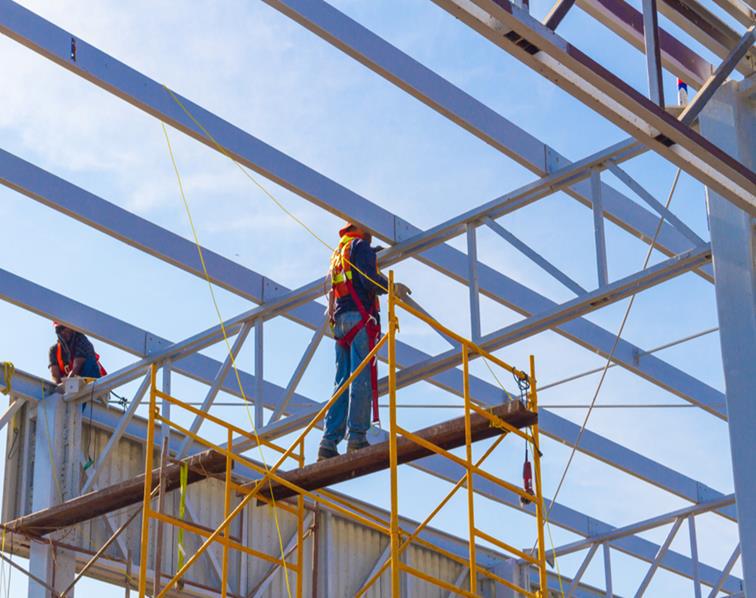 Scaffolding Safe

The course is suitable for experienced scaffold inspectors, management/supervision

Practices Trainer

instructors who plan to teach scaffolding safe practices and inspection to their

course

student.

 

This course provides a consistent and more in-depth basis to an important

 

qualification as evidence of competence and capability to perform scaffold training in

 

accordance with OSHA 29CFR 1926.450, 1926.451, 1926.452 and 1926.454 standards

Who can attend?

Scaffolding Safe Practices Trainer

Validation?

Three years

Certificate & ID

Certificate & ID

Exam

Multi-choice exam , outline, describe , List, short answers

Fee

750 US$ + VAT

More details

This email address is being protected from spambots. You need JavaScript enabled to view it.

 

 

 
Working at heights & Rope access and Rescue instructor in accordance with OSHA 29 CFR part 1926.500 to 29 CFR 1926.503 parts and international required: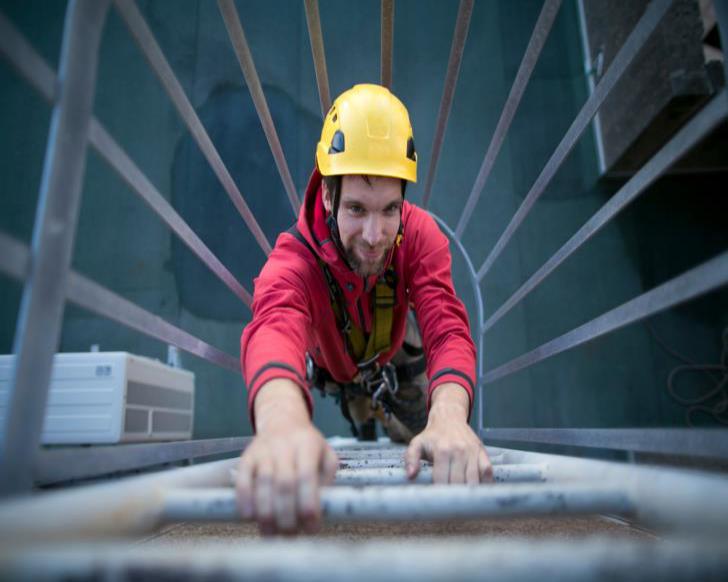 Working at heights &

candidates will learn the necessary skills and knowledge to instruct people in safe

Rope access and

Working at Height practices and to qualify them to inspect and certify Personnel

Rescue instructor

Harness & Lanyard Systems.

 

·  Legislation in relation to Health & Safety, Working at Heights and Lifting

 

 

Equipment Inspection and

 

·

Certification

 

·  Working at Height Definition

 

·

Ladder Safety Awareness

 

·  Working Safely on Roofs

 

·  Working at Height from MEWPS

 

·  Mobile Access Towers Safety Awareness

 

·

Scaffolding Safety Awareness

 

·  Excavations in relation to Working at Height

 

·  Fall Arrest and Fall Restraint Systems

 

·  Risk Assessments for Working at Height

 

·  Suspension Trauma and Rescue Plans

 

·  Inspection, Auditing and Certification of Harness / Lanyard Systems

Who can attend?

Working at heights & Rope access and Rescue instructor

Validation?

Three years

Certificate & ID

Certificate & ID

Exam

Multi-choice exam , outline, describe , List, short answers

Fee

750 US$ + VAT

More details

This email address is being protected from spambots. You need JavaScript enabled to view it.

 

 

 

 
Safe / Defensive Driving Trainer in accordance with ANSI/ASSE Z15.1 & ISO 39001: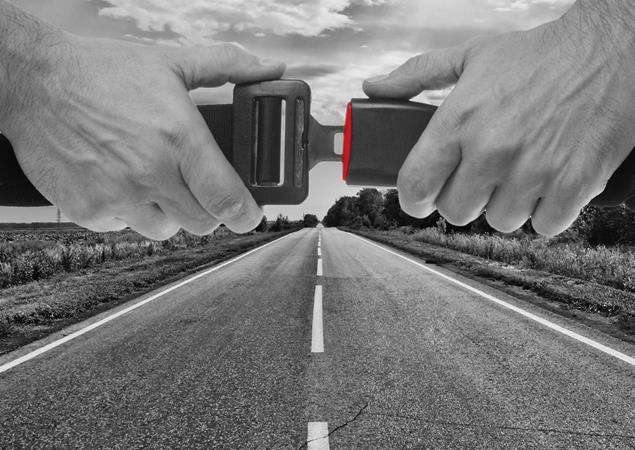 Safe / Defensive

Each year, we lose over 40,000 loved ones to vehicle fatalities. This training

Driving Trainer

provide knowledge and skills to teach Safe / Defensive Driving.

 

Participants who successfully complete the course and pass a multiple choice

 

test will become trainers, authorized to Safe / Defensive Driving courses in

 

accordance with ANSI/ASSE Z15.1 & ISO 39001standards.

Who can attend?

Safe / Defensive Driving Trainer

Validation?

Three years

Certificate & ID

Certificate & ID

Exam

Multi-choice exam , outline, describe , List, short answers

Fee

750 US$ + VAT

More details

This email address is being protected from spambots. You need JavaScript enabled to view it.

 

 

 
Powered industrial trucks (Forklift) Trainer in accordance with OSHA 29 CFR 1926, OSHA 29 CFR 1910 and ANSI B56.1 standards: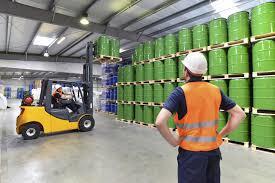 Powered industrial

Learn how to train your forklift operators for safe operation and meet OSHA

trucks (Forklift) Trainer

requirements. Instructors how to develop and deliver complete training programs,

 

design exercises for staff evaluations, and instruct non-operators how to work safely

 

around forklifts.

 

Outline ;

 

·   OSHA Powered Industrial Truck Standard 1910.178 and 1926.602 compliance

 

·   How to evaluate operators' performance

 

·   How to educate non-operators about working safely around powered

 

industrial trucks

 

·   How to teach safe procedures and maintenance

Who can attend?

Powered industrial trucks (Forklift) Trainer

Validation?

Three years

Certificate & ID

Certificate & ID

Exam

Multi-choice exam , outline, describe , List, short answers

Fee

750 US$ + VAT

More details

This email address is being protected from spambots. You need JavaScript enabled to view it.

 

 

 
Hydrogen Sulfide (H2S) Train the Trainer course as per ANSI/ASSE Z390.1-2006 (R2017) & API Recommended Practices: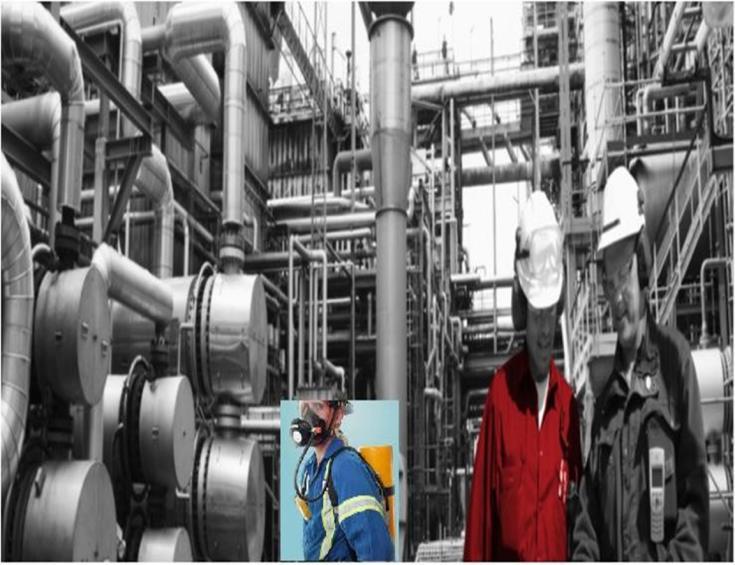 Certified (H2S)

The Hydrogen Sulfide (H2S) Trainer Level Course was created to fulfill a need for

Hydrogen Sulfide

qualified instructors requiring a true H2S train-the-trainer event and certification.

Trainer

This new 5-day course was developed to create the highest level of professionals

 

in the field of H2S training. It offers the knowledge and preparation necessary to

 

conduct H2S Instructor Development Courses on your own. Included is an

 

emphasis on Adult Learning and Education techniques that will enable you to

 

transfer those concepts to any of your other training programs.

Who can attend?

H2S trainer

Validation?

Three years

Certificate & ID

Certificate & ID

Exam

Multi-choice exam , outline, describe , List, short answers

Fee

750 US$ + VAT

More details

This email address is being protected from spambots. You need JavaScript enabled to view it.

 

 

 
Confined Space Trainer course in accordance with OSHA 29 CFR 1910.146: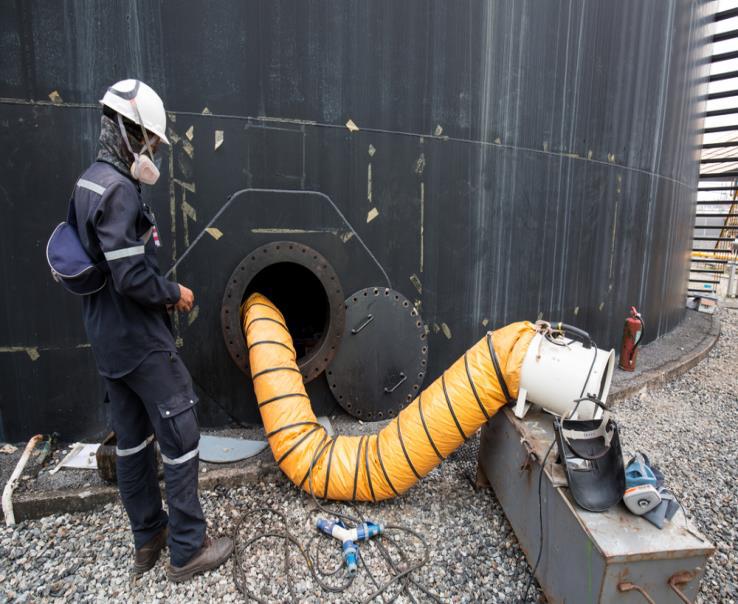 Confined Space Trainer

This Confined Space Train the Trainer course is designed to teach the participant

course

how to teach and develop their own confined space training program for his/her

 

place of employment. It teaches skills and offers an in-depth review of regulations

 

from 29 CFR 1910.146 Subpart J - Permit Required Confined Spaces.

Who can attend?

Confined Space Trainer

Validation?

Three years

Certificate & ID

Certificate & ID

Exam

Multi-choice exam , outline, describe , List, short answers

Fee

750 US$ + VAT

More details

This email address is being protected from spambots. You need JavaScript enabled to view it.

 

 

 
Fire Fighter Instructor II as per National Fire Protection Association (NFPA) 1041 requirements:
 

 

 

 

 

 

 

 

Fire Fighter Instructor II

The course is designed for the Fire Instructor who, in addition to meeting Instructor II

 

qualifications, wants to develop the knowledge and ability to develop individual lesson

 

plans for a specific topic including learning objectives, instructional aids, and evaluation

 

instruments

 

This course is designed to meet the needs of the intermediate-level fire instructor. The

 

course meets or exceeds the job performance requirements in National Fire Protection

 

Association (NFPA) 1041, Standard for Fire Service Instructor Professional Qualifications,

 

Chapter 5. The Fire Instructor II course is designed around classroom lectures and

 

exercises.

 

·

Managing Instructional resources

 

·  Preparing lesson plans for specialized and advanced courses

 

·

Developing evaluation instruments

 

·  Developing topic specific instructional materials

 

·  Teaching methods and techniques

Who can attend?

Fire Fighter Instructor II

Validation?

Three years

Certificate & ID

Certificate & ID

Exam

Multi-choice exam , outline, describe , List, short answers

Fee

750US$ + VAT

More details

This email address is being protected from spambots. You need JavaScript enabled to view it.

 

 

 

 
First Aid/ CPR /AED on workplace Trainer course in accordance with International standards and meets OSHA 29CFR 1910 .151 of Medical services and first aid Standards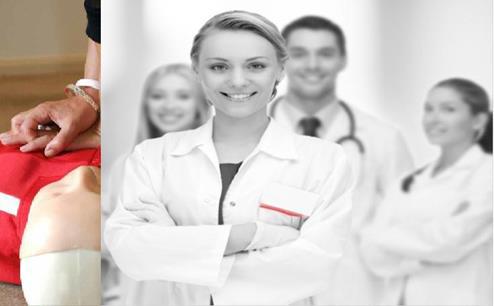 First Aid/ CPR /AED on

This course will train instructor candidates to teach basic-level American First Aid, CPR

workplace instructor

and AED courses to their students in workplace at any type of industries.

course

This course in accordance with International standards and meets OSHA 29CFR 1910

 

.151 of Medical services and first aid Standards

Who can attend?

First Aid/ CPR /AED on workplace instructor

Validation?

Three years

Certificate & ID

Certificate & ID

Exam

Multi-choice exam , outline, describe , List, short answers

Fee

750US$ + VAT

More details

This email address is being protected from spambots. You need JavaScript enabled to view it.